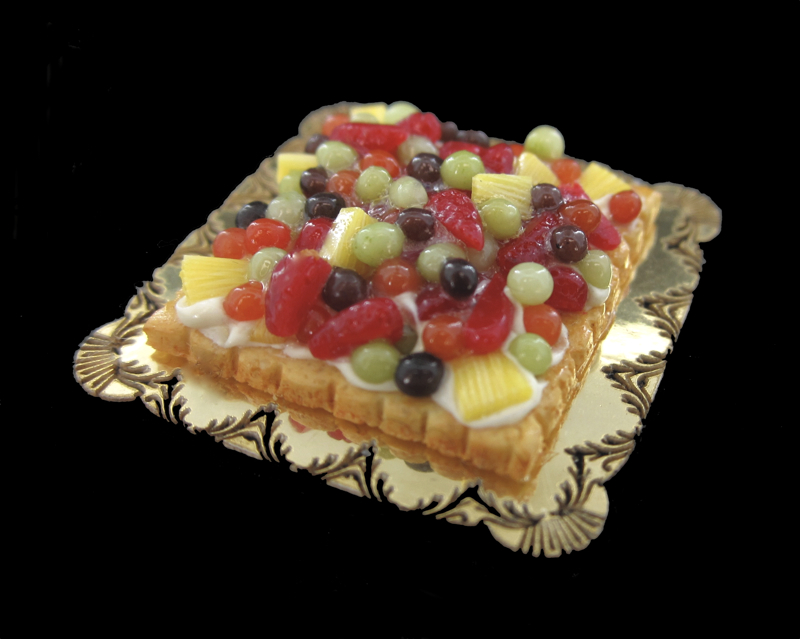 Here you'll find exquisitely detailed dolls house miniature foods in 1:12th scale (1") designed and handmade by artisan Lesley Burgess.   For  25 years Lesley has been creating miniatures which now appear in private collections and museums all over the world.   Her foods, although very realistic, are non edible and made from clay and resins.
For 2013 there is a new collection of foods available which reverts to Lesley's heritage of English desserts and cakes. There'll be more additions coming online in the coming months, so please sign up to the mailing list to receive notifications when new foods are added.
Thank you for taking the time to stop by!   If you have any questions about the foods or comments, please email Lesley.